Jaká je organizační struktura Fedory?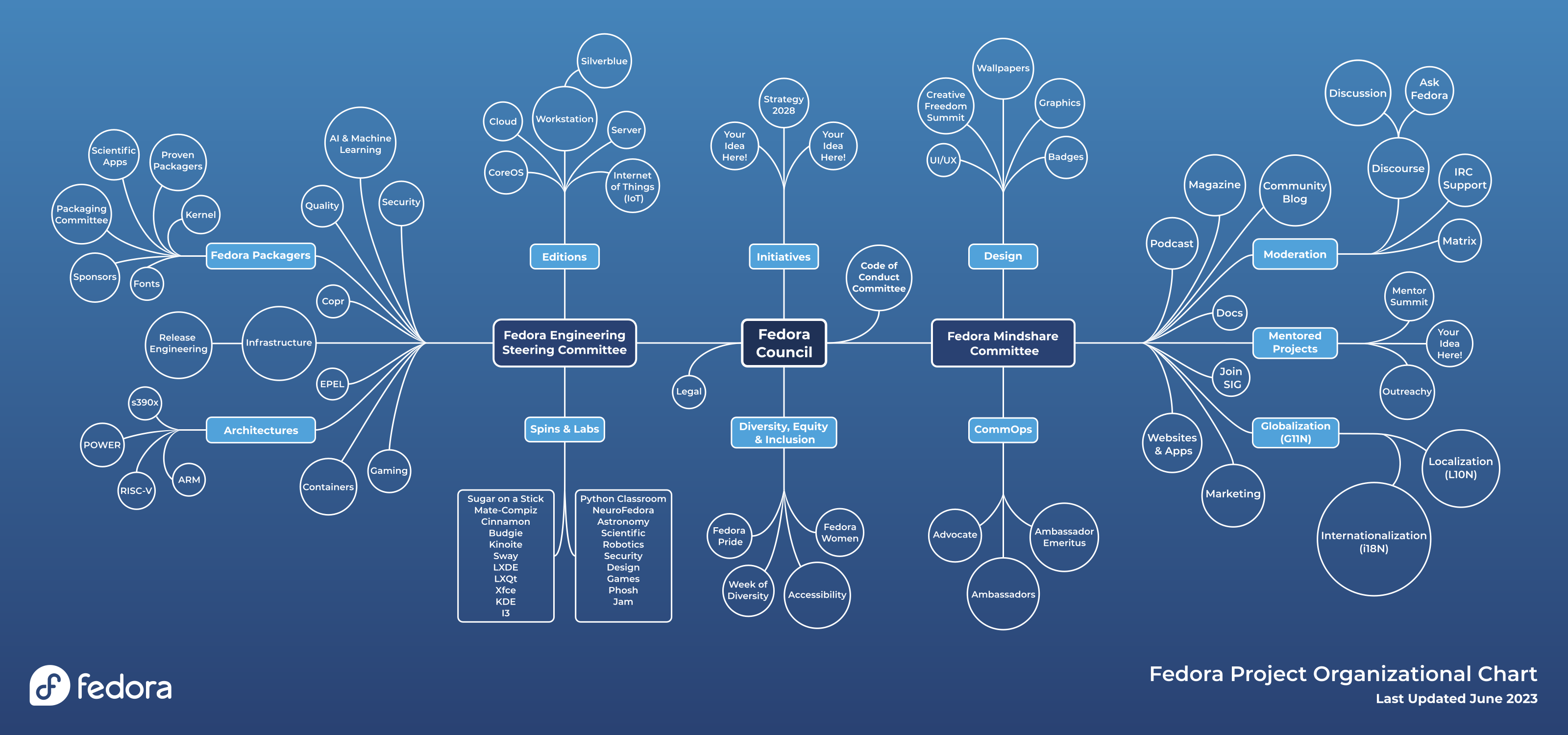 Fedora is a big project, with many moving parts and dozens of groups and subgroups. This chart gives a general overview and a sense of how things fit together. The Fedora Council is our overall leadership and governance body. Most of the project is then roughly organized under FESCo (the Fedora Engineering Steering Committee) or the Mindshare Committee.
Jelikož mnoho skupin má spíše neformální charakter, nepovažujte schéma za pevně dané. O různých týmech a iniciativách si lze více zjistit v naší dokumentaci podprojektů.
Cítíte-li se jaksi zmateni, nepanikařte — zvolte si oblast, která vás zajímá, představte se lidem, kteří jsou do ní zapojeni, a začněte. Fedora je přátelská a otevřená komunita, která přivítá každého.