Como é que o Fedora é organizado?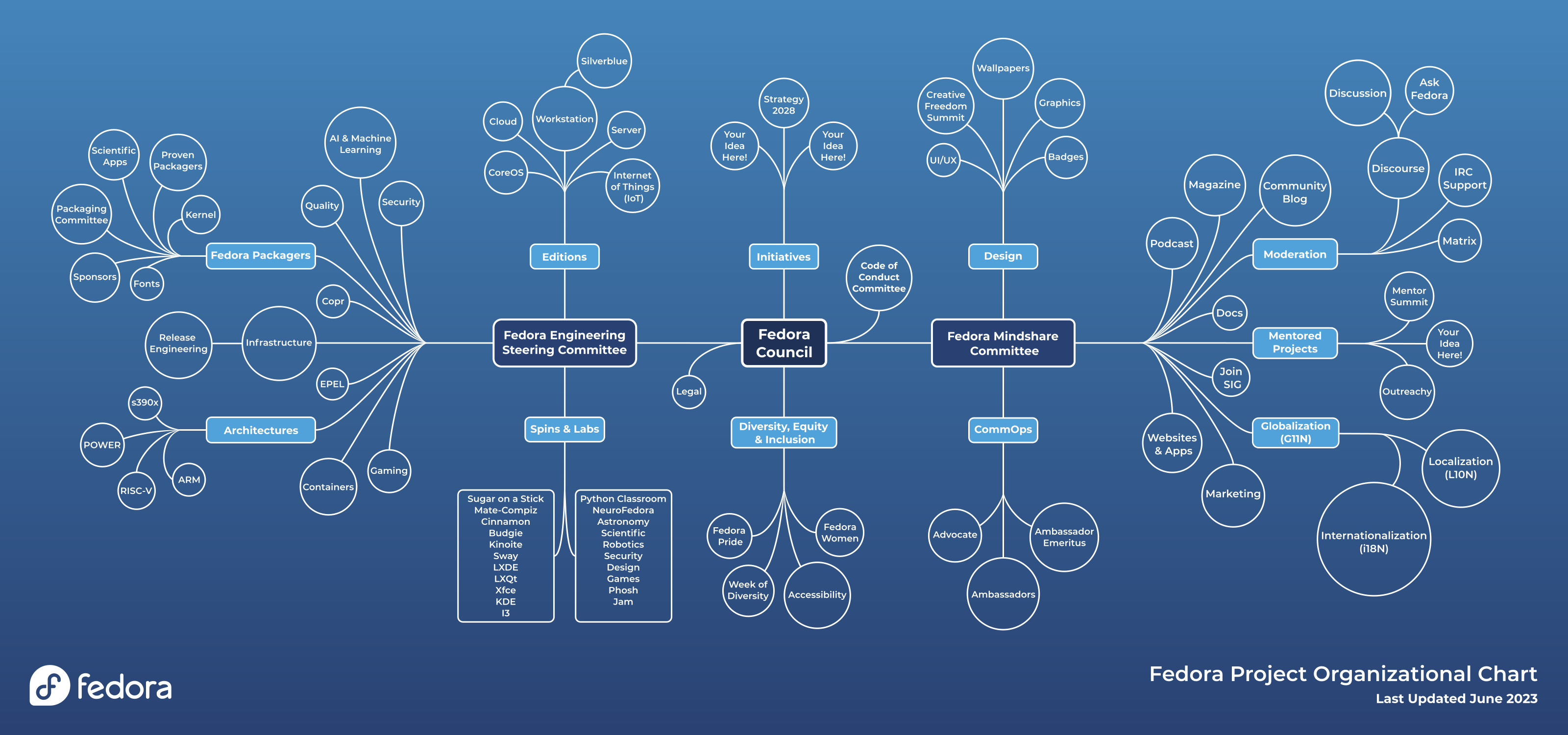 Fedora is a big project, with many moving parts and dozens of groups and subgroups. This chart gives a general overview and a sense of how things fit together. The Fedora Council is our overall leadership and governance body. Most of the project is then roughly organized under FESCo (the Fedora Engineering Steering Committee) or the Mindshare Committee.
Como muitos grupos são informais, não assuma que o organograma foi escrito em "pedra". Pode saber mais sobre as várias equipas e as iniciativas na nossa documentação de subprojetos.
Se tudo isto é um pouco irresistível, não se preocupe - escolha uma área na qual está interessado, apresente-se às pessoas envolvidas e comece. O Fedora é uma comunidade amigável e aberta, acolhedora para todos.