Como é que o Fedora é organizado?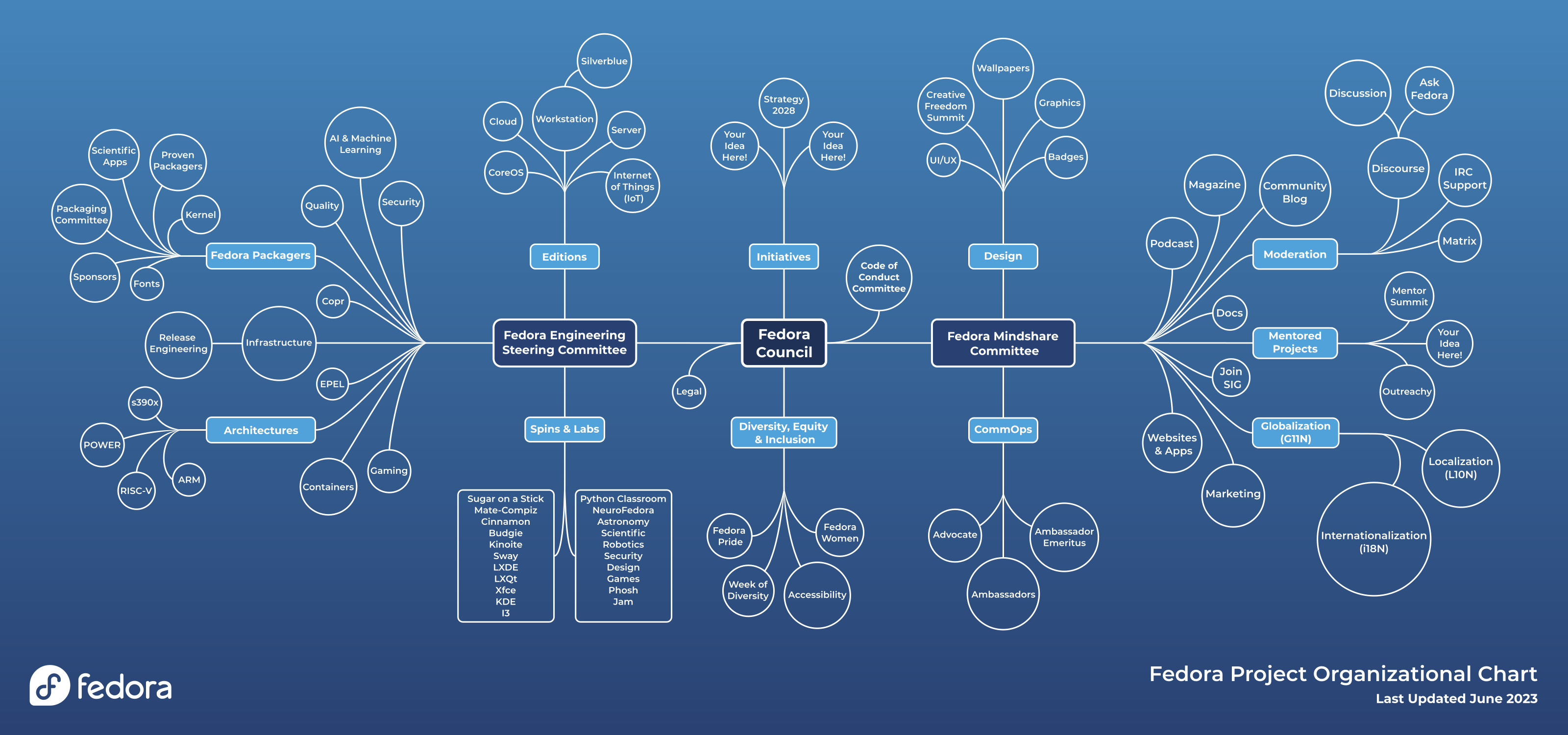 Fedora é um projeto grande, com muitas partes móveis e dezenas de grupos e subgrupos. Este organograma fornece uma visão geral e uma noção de como as coisas se encaixam. O Conselho do Fedora é o nosso órgão geral de liderança e de administração. A maior parte do projeto é então organizada sob FESCo (o «Comité Diretor de Engenharia do Fedora») ou o «Comité de Mindshare».
Engineering teams includes a list of technical teams and initiatives, most of which operate under FESCo.
Since many groups are rather informal, don't take the chart as written in stone. Also, if it is a little overwhelming, don't worry. Fedora is a friendly project — just pick an area you're interested in, introduce yourself to the people involved, and get started. Or, if you don't know where to start, see how to get involved.