How to use Weblate
This page describes in basic (ie. non-exhaustive) manner how to use and translate on the contemporary translation platform used by the Fedora Localization team. The platform is a specific Weblate's instance, which is located on https://translate.fedoraproject.org.
Introduction to Weblate
Weblate is a web based translation tool with tight version control integration. It features a simple and clean user interface, propagation of translations across components, quality checks and automatic linking to source files.
| | |
| --- | --- |
| | Fedora's translation platform is an instance of an upstream Weblate project's software run on translate.fedoraproject.org. The instance is tailored to some specific needs of the Fedora Project. To distinguish the instance from the upstream project further down this document, the notion Weblate means the Fedora's Weblate instance, whereas Weblate software denotes the upstream project. |
Login to Weblate
A user must be logged in to Weblate in order to translate. Weblate access is tightly coupled with Fedora Accounts, as a consequence, it cannot be accessed without a Fedora Account ID (your username). How to create such account please see Create a Fedora Account.
Once you have the ID, you can click the Login to access Weblate and begin your contribution.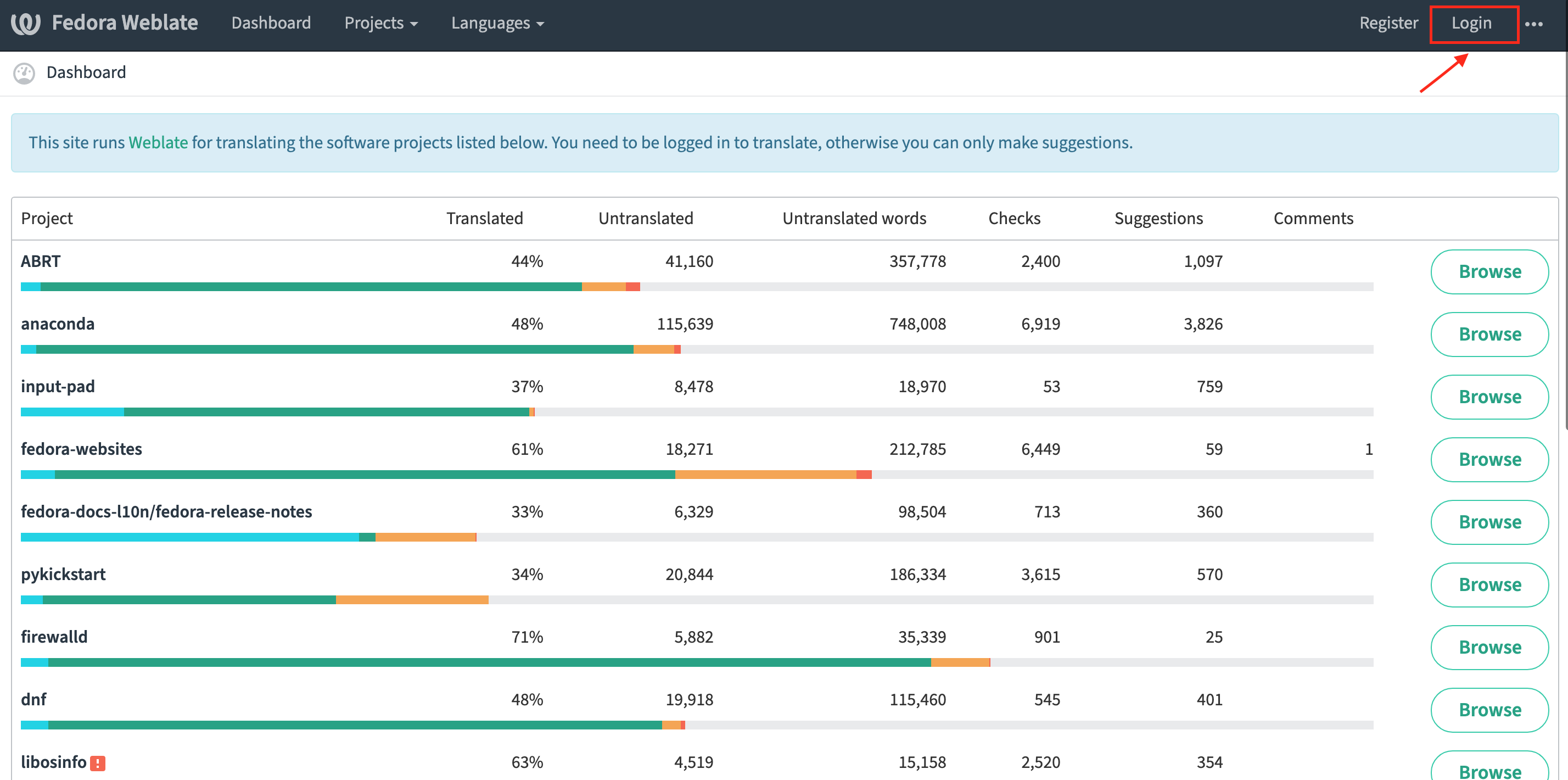 Weblate User Interface
After you've logged in successfully, you can find the project you want to translate by clicking Projects link on top of the page. There is a Watching button on right side of the page of each project. You can simply click that button to add the project to your watching list. When you login again next time, it will appear in your Dashboard/Watched Translations. So you can click the Translate button next to the project to begin your translation without having to navigate the project first.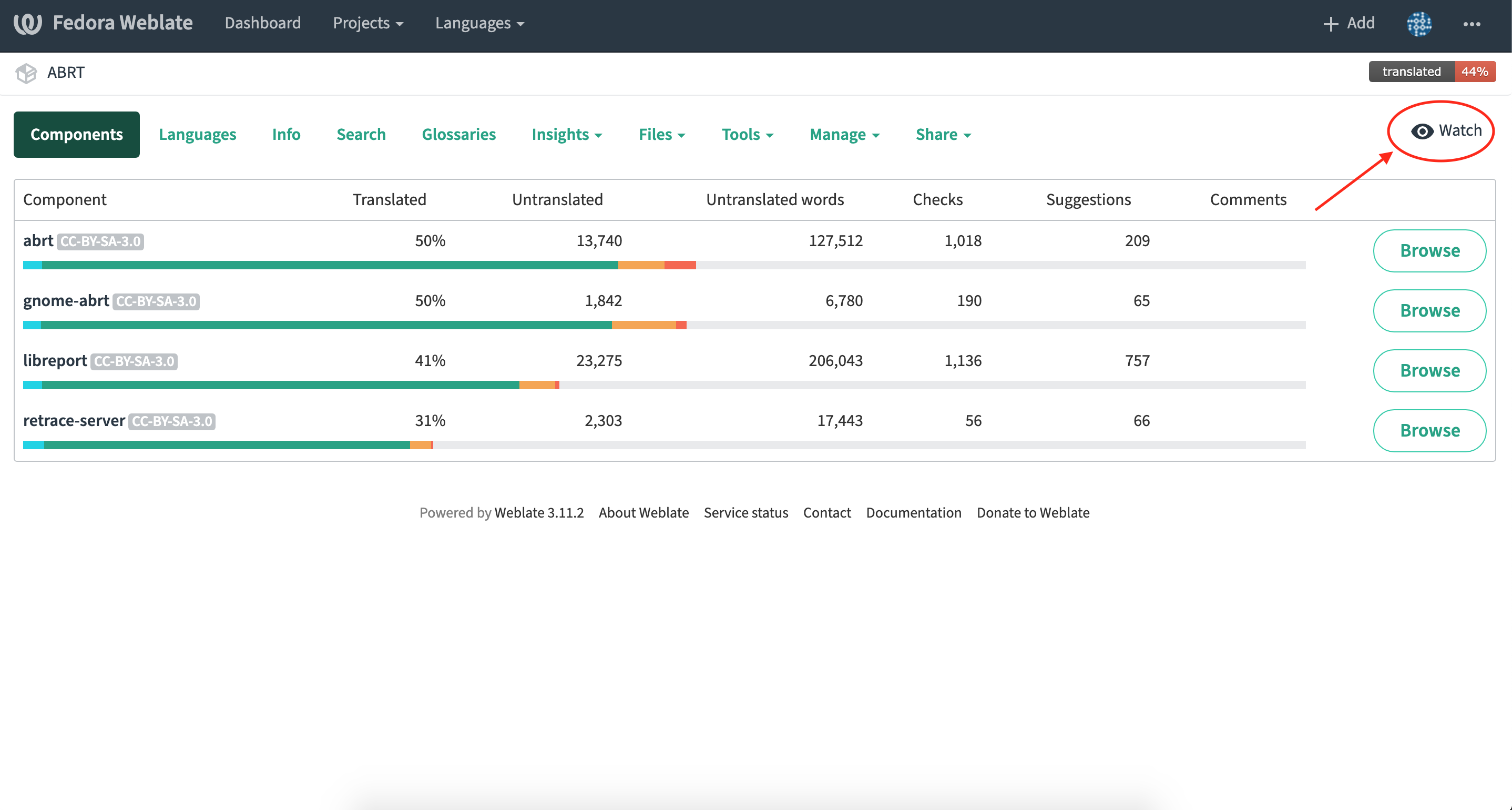 Online Translation
There are two available modes for translators when they translate using the Weblate online editor: Zen mode and Full Editor mode (single string mode). Single string mode contains only one string in the page, but provides very detailed information about the string. On the other hand, in Zen mode, detailed information is hidden, multiple of strings are shown in the page instead, which helps the translator to move to the next string very quickly. Switching between two modes is quite easy, just click Exit Zen or Zen on the top right of the page, it's located to the left of the preference icon.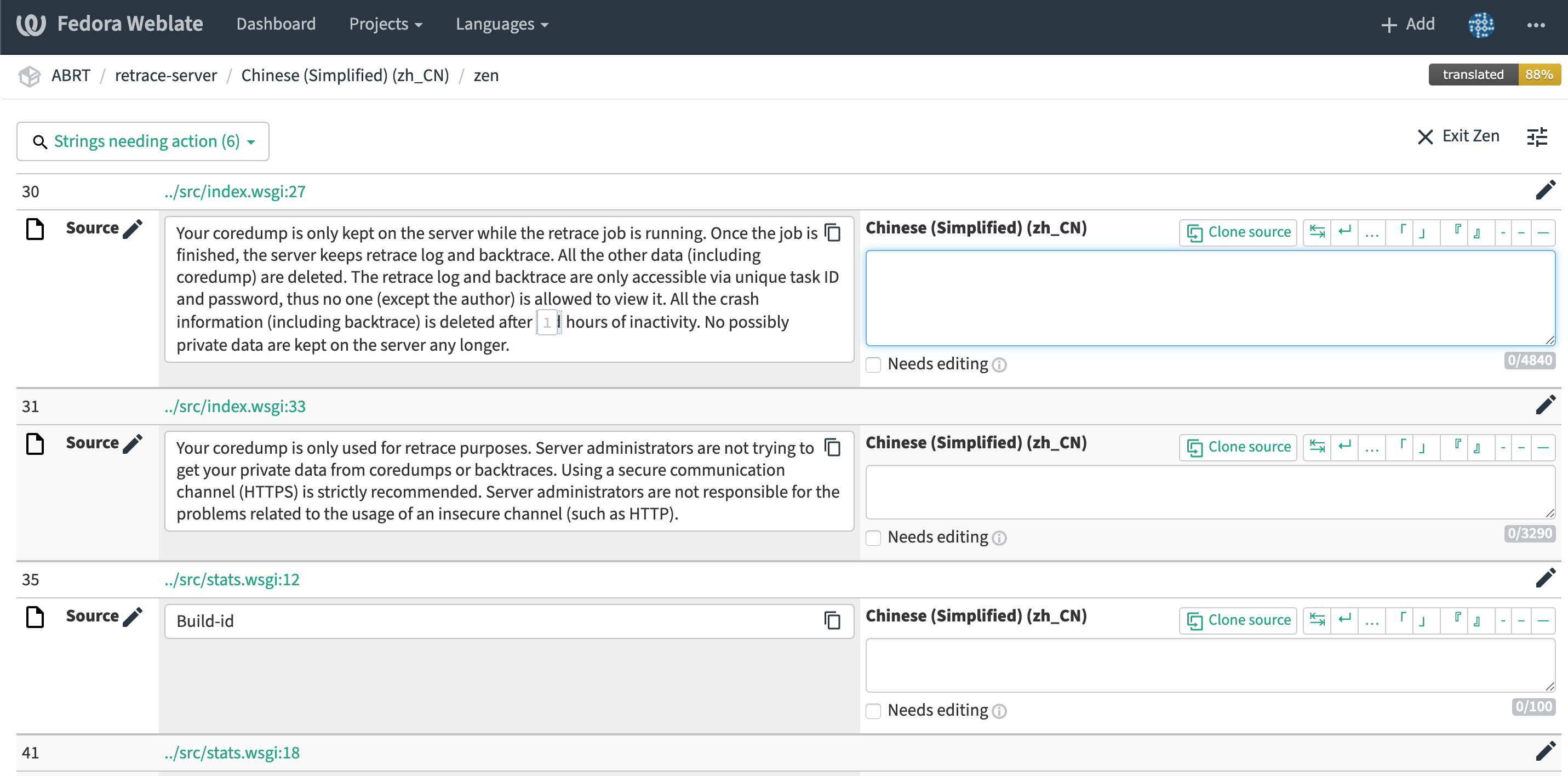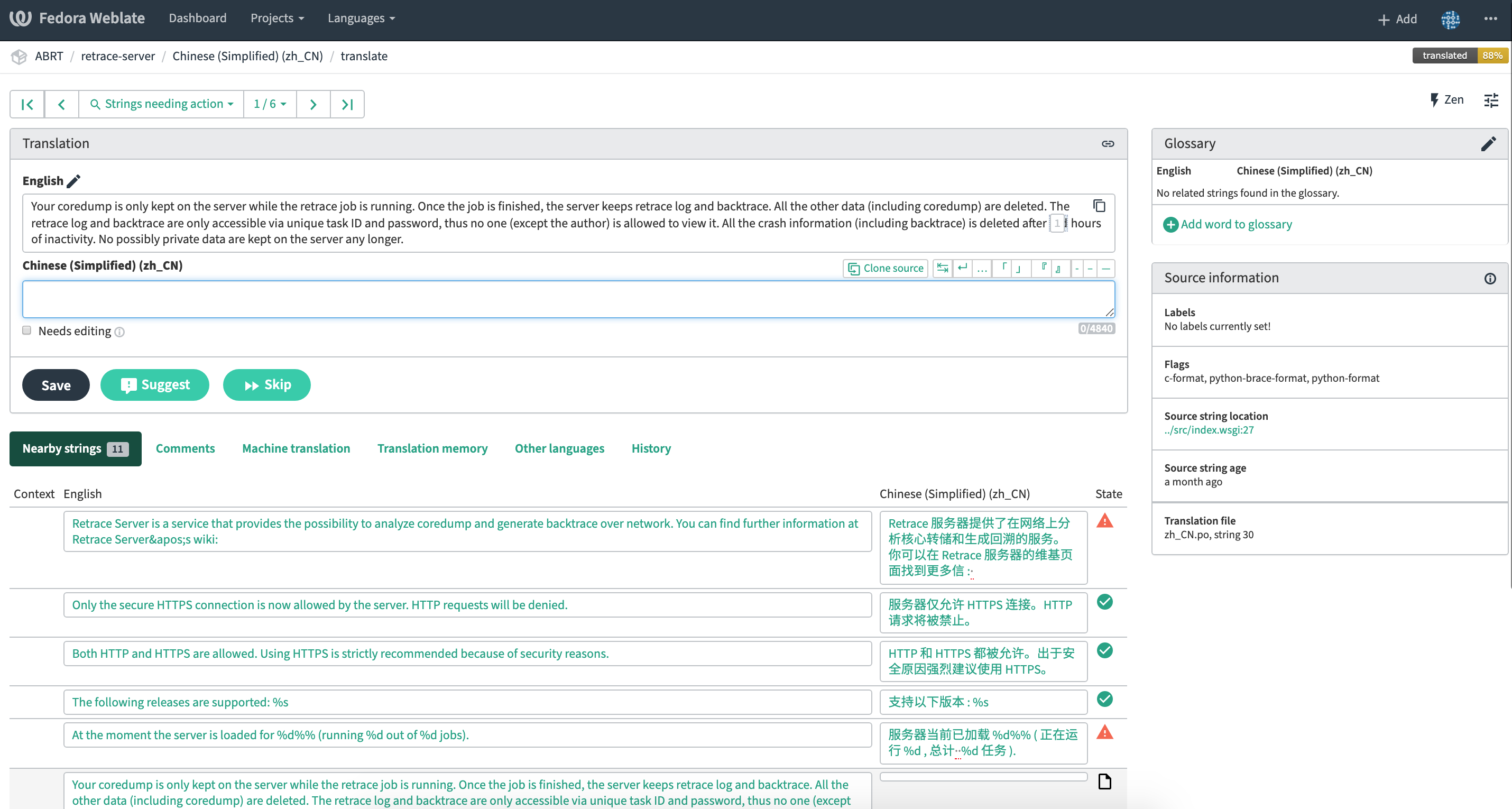 Weblate features an advanced search function, which makes the string filtering easier. The Search button is located at the top left of the editor, below the project navigation. Furthermore, a search can also be done through the project overview page.