Fedora Localization Team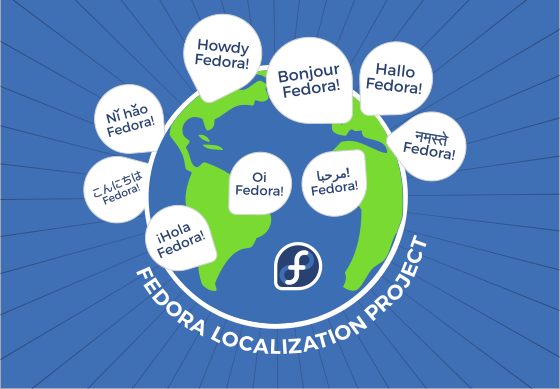 The goal of the Fedora Localization Team (l10n) is to bring everything around Fedora (the Software, Documentation, Websites, and culture) closer to local communities (countries, languages and in general cultural groups).
Usually, this involves doing translations via PO files but is certainly not limited to that.
Where to find Fedora l10n team
Mailing list

Matrix room

IRC channel
Request a new translation project on Weblate
Translations can be hosted at Fedora Weblate instance.
To make a request for a new translation, open a ticket.

It is possible to host translations for any open source projects. These will be reviewed on an individual basis upon submission of a ticket. Priority will be given to projects that create software packaged for Fedora.