Bagaimana Fedora Diorganisir?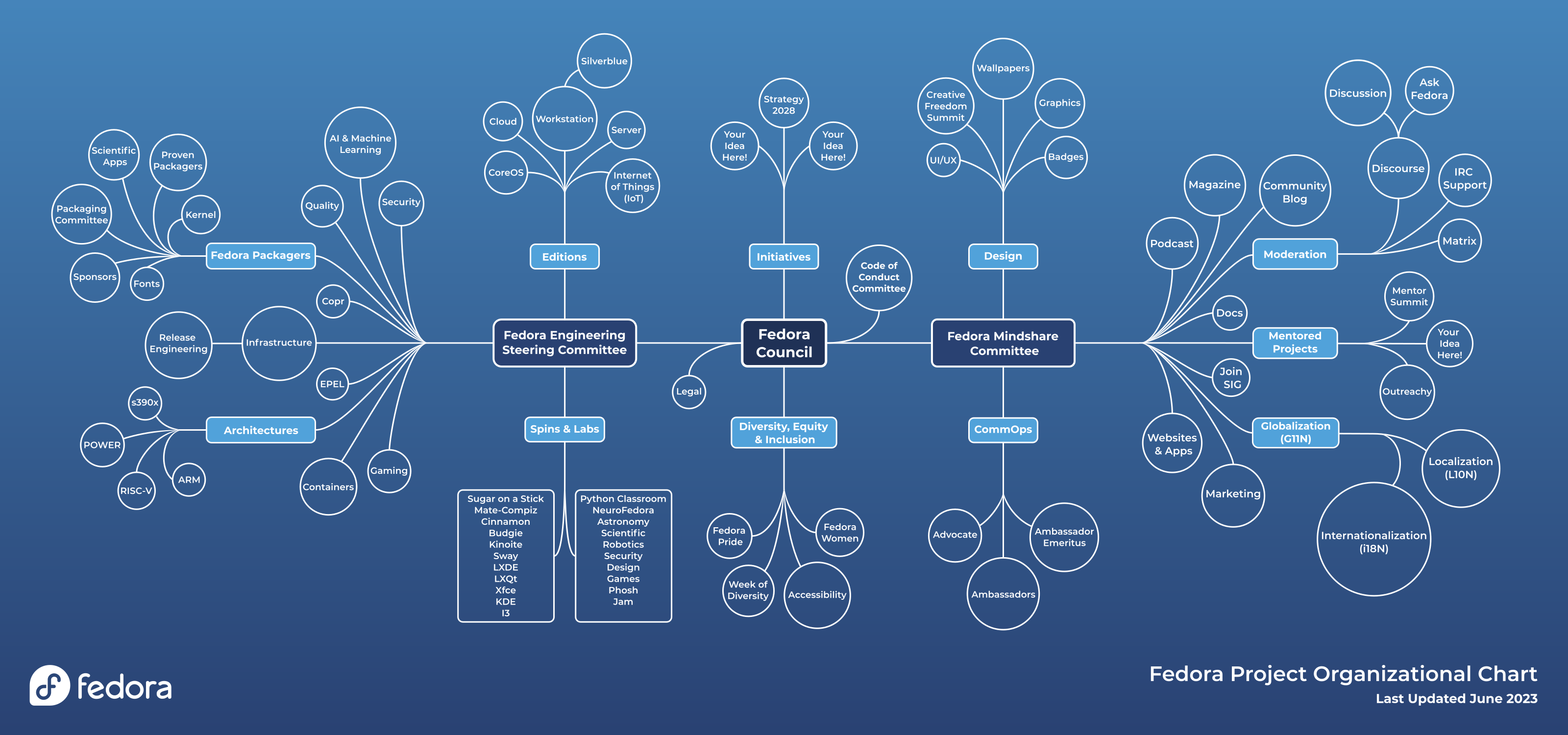 Fedora adalah proyek yang besar dengan banyak bagian yang bergerak serta grup dan sub grup. Bagan ini memberikan gambaran umum dan rasa bagaimana hal-hal saling cocok. Fedora Council adalah kepemimpinan keseluruhan dan badan pengelola. Sebagian besar proyek kemudian diatur secara umum pada FESCo (the Fedora Engineering Steering Committee) atau Mindshare Committee.
Engineering teams includes a list of technical teams and initiatives, most of which operate under FESCo.
Since many groups are rather informal, don't take the chart as written in stone. Also, if it is a little overwhelming, don't worry. Fedora is a friendly project — just pick an area you're interested in, introduce yourself to the people involved, and get started. Or, if you don't know where to start, see how to get involved.