Tim Dokumentasi Fedora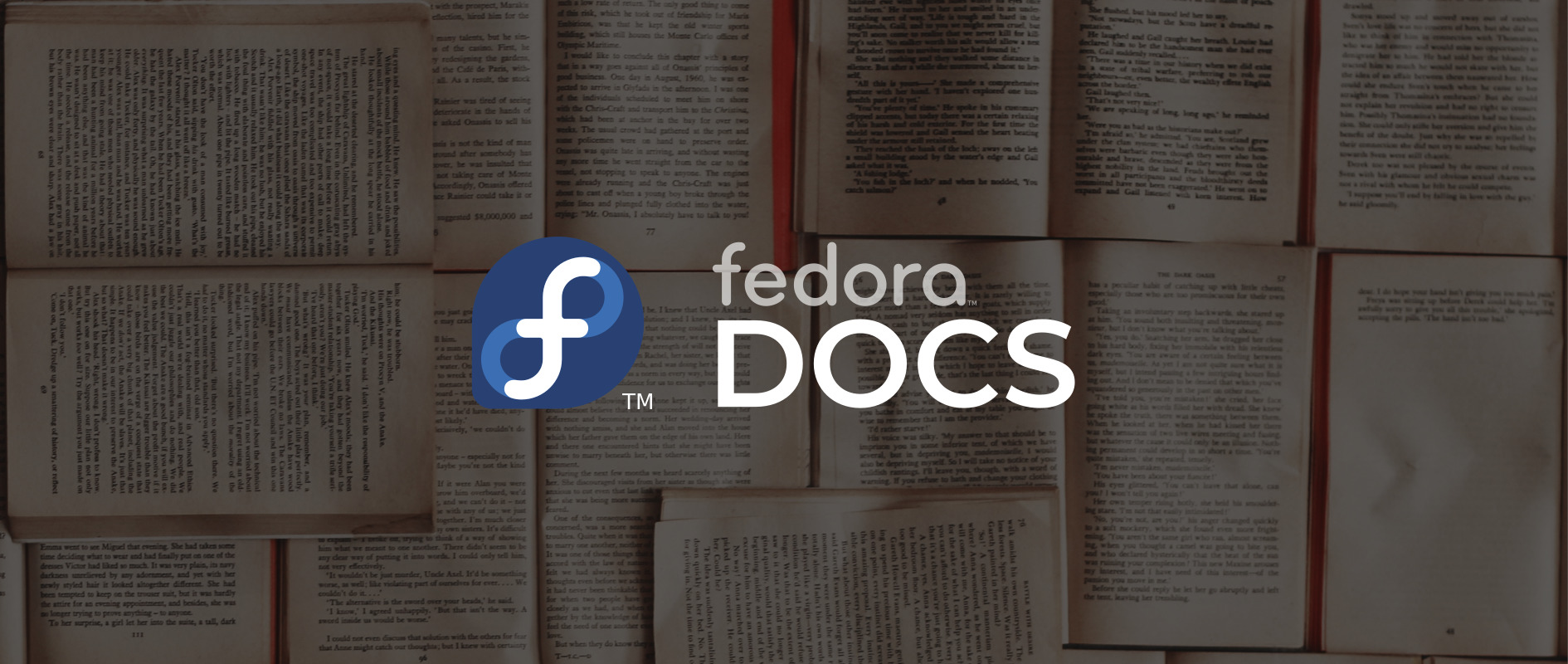 Tim Dokumentasi Fedora bertanggung jawab atas pengelolaan, kurasi, dan penerbitan dokumentasi yang dihosting di docs.fedoraproject.org. Tim ini adalah gabungan dari karyawan Red Hat dan kontributor sukarelawan.
Dapatkan bantuan
Apakah Anda memerlukan bantuan dari Tim Dokumentasi Fedora? Tautan ke info atau panduan yang sering diminta ada di bawah:
Di mana menemukan tim Docs Fedora
Tim Fedora Docs menggunakan platform komunikasi berikut:
Forum diskusi paling baik untuk komunikasi asinkron. Ini berarti yang terbaik untuk pertanyaan atau topik yang mungkin akan ditanggapi seseorang nanti. Lebih baik untuk diskusi yang lebih lama dan beralur.
The Fedora Docs IRC and Matrix channels are bridged together. They are best for synchronous communication. This means it is best for quick feedback, like a conversation. It is helpful for real-time discussions or getting someone's attention.
Pertama kali menggunakan IRC? Lihat Element (sebelumnya Riot), klien sumber terbuka dan gratis yang kompatibel dengan berbagai jaringan IRC. Elemen juga membuat Anda tetap terhubung ke IRC bahkan saat Anda tidak terhubung ke Internet.
Format rapat
The Docs Project currently holds weekly meetings on IRC/Telegram/Matrix. See section above for how to join. Current meeting times are displayed in the docs calendar.