Équipe de documentation de Fedora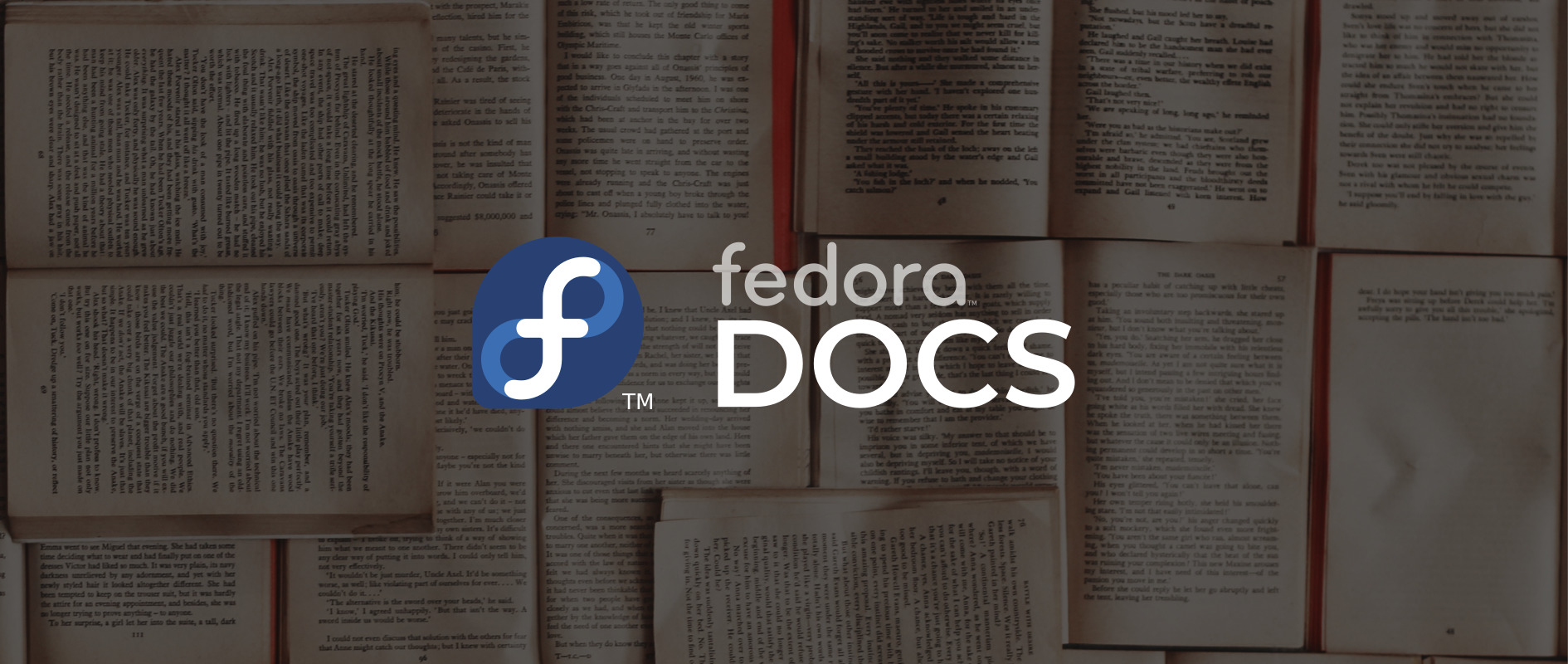 L'équipe de documentation de Fedora est responsable de la gestion, de la conservation et de la publication de la documentation hébergée sur docs.fedoraproject.org. Cette équipe est composée d'employés de Red Hat et de contributeurs bénévoles.
Obtenir de l'aide
Vous avez besoin de l'aide de l'équipe de documentation de Fedora ? Vous trouverez ci-dessous des liens vers des informations ou des guides fréquemment demandés :
Où trouver l'équipe de documentation de Fedora
L'équipe de documentation de Fedora utilise les plateformes de communication suivantes :
Discussion forum

Fedora Discussion (also replaces the old mailing list)

Canal IRC

Salon Matrix
Le forum de discussion est le meilleur pour une communication asynchrone. Cela signifie qu'il est le meilleur pour les questions ou les sujets auxquels quelqu'un peut répondre plus tard. Il est meilleur pour les discussions plus longues et enfilées.
The Fedora Docs IRC and Matrix channels are bridged together. They are best for synchronous communication. This means it is best for quick feedback, like a conversation. It is helpful for real-time discussions or getting someone's attention.
Vous utilisez IRC pour la première fois ? Consultez Element (anciennement Riot), un client libre et open source compatible avec divers réseaux IRC. Element vous permet également de rester connecté à IRC même lorsque vous n'êtes pas connecté à Internet.
Format des réunions
The Docs Project currently holds weekly meetings on IRC/Telegram/Matrix. See section above for how to join. Current meeting times are displayed in the docs calendar.