Dokumentační tým Fedory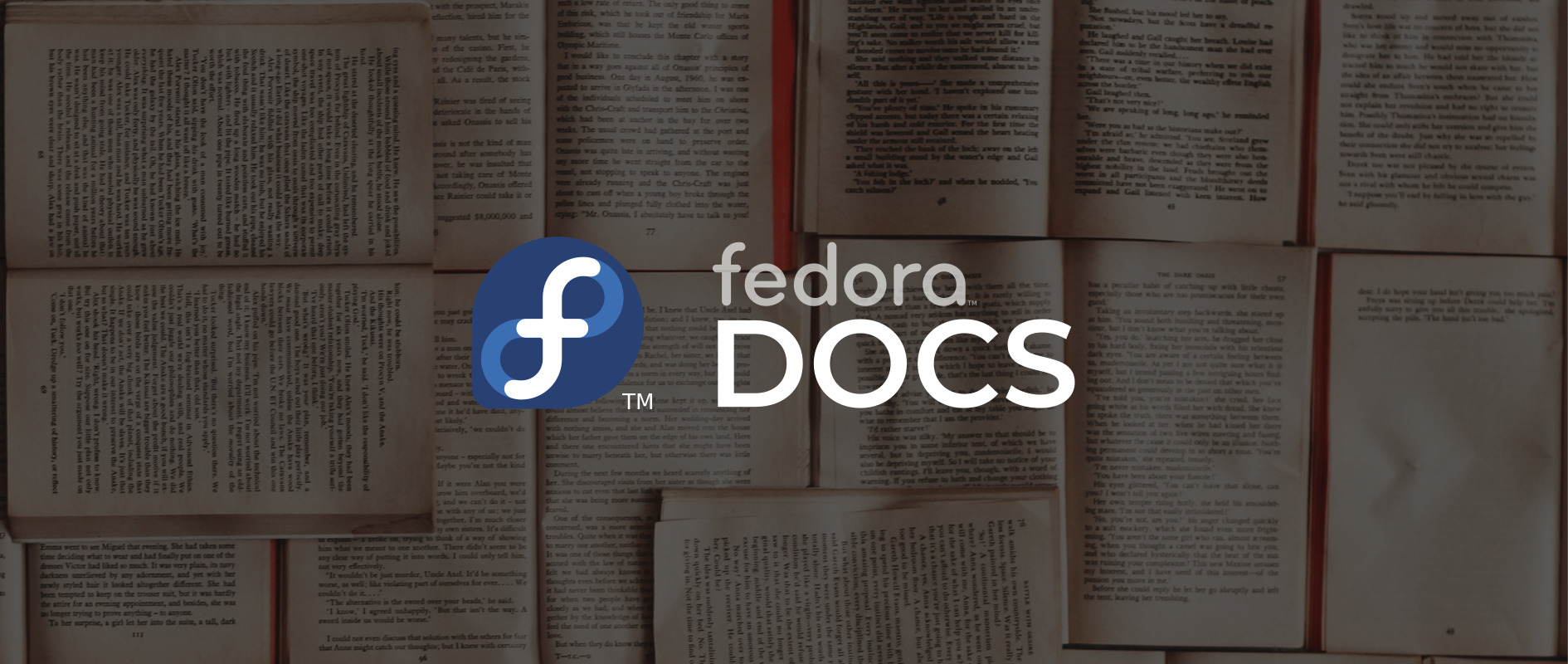 Dokumentační tým Fedory zodpovídá za řízení, obhajobu a uveřejňování dokumentace nacházející se na adrese docs.fedoraproject.org. Tým tvoří zaměstnanci společnosti Red Hat a dobrovolní přispěvatelé.
Získejte pomoc
Hledáte pomoc od Dokumentačního týmu Fedory? Níže uvádíme odkazy na obvykle vyžadované informace nebo návody:
Kde naleznete Dokumentační tým Fedory
Dokumentační tým Fedory (Fedora Docs) využívá následující komunikační platformy:
Diskuzní fórum

Diskuze Fedory (nahrazuje také starou elektronickou poštovní konferenci)

Kanál IRC

Matrixovou místnost
Diskuzní fórum se nejvíce hodí pro asynchronní komunikaci. Tedy je nejlepší pro otázky a témata, na která může někdo odpovědět s odstupem času. Je lepší pro delší diskuze, povětšinou dělících se do více vláken.
The Fedora Docs IRC and Matrix channels are bridged together. They are best for synchronous communication. This means it is best for quick feedback, like a conversation. It is helpful for real-time discussions or getting someone's attention.
Používáte poprvé IRC? Mrkněte na Element (dříve Riot), svobodného a open-source klienta, který je kompatibilní s různými sítěmi IRC. V Elementu zůstáváte připojeni do IRC, i když nejste připojeni k Internetu.
Formát jednání
The Docs Project se setkává jednou týdně na IRC/Telegramu/Matrixu. Viz kapitolu výše o jak se zapojit. Časy jednání jsou uvedené v kalendáři docs.