Steam Installation
| | |
| --- | --- |
| | With Fedora 38 there is an issue where Steam installed from Flathub will not start. This issue is being tracked on the Fedora Discussion page |
| | |
| --- | --- |
| | This will require enabling an external repository. |
| | |
| --- | --- |
| | If you enabled "Third Party Software" at installation you can skip to installing Steam. |
Open Software under the Activities in the top left corner.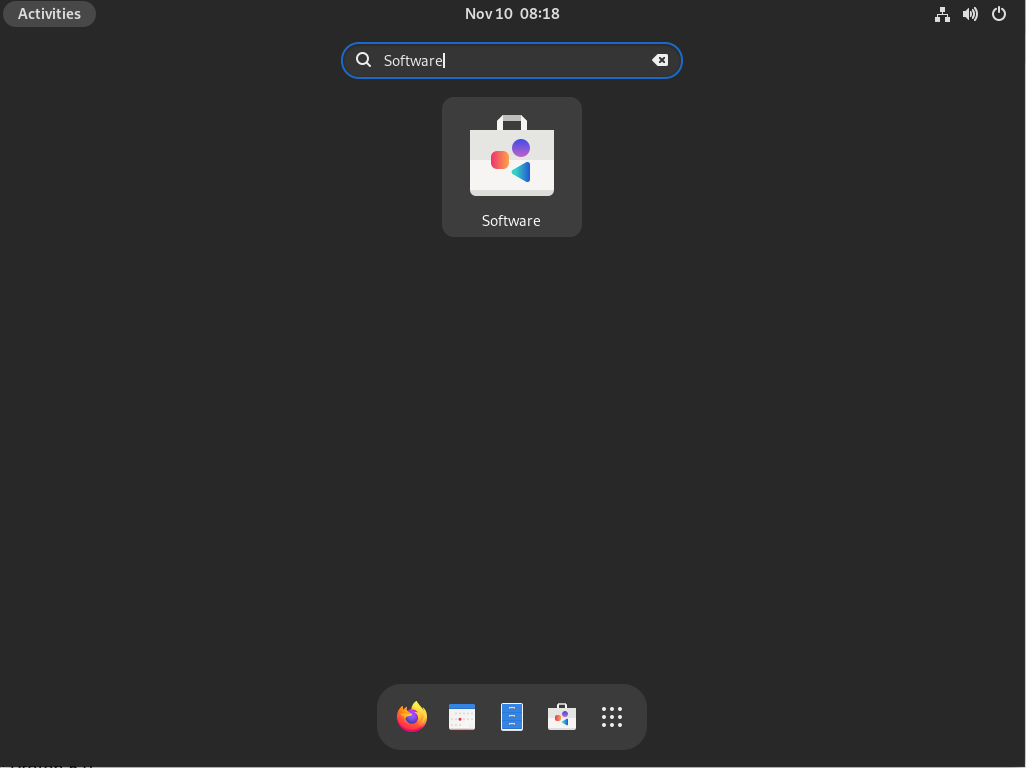 Click the Menu Button (☰) on upper right corner and choose Software Repositories. (Circled red for visual aide)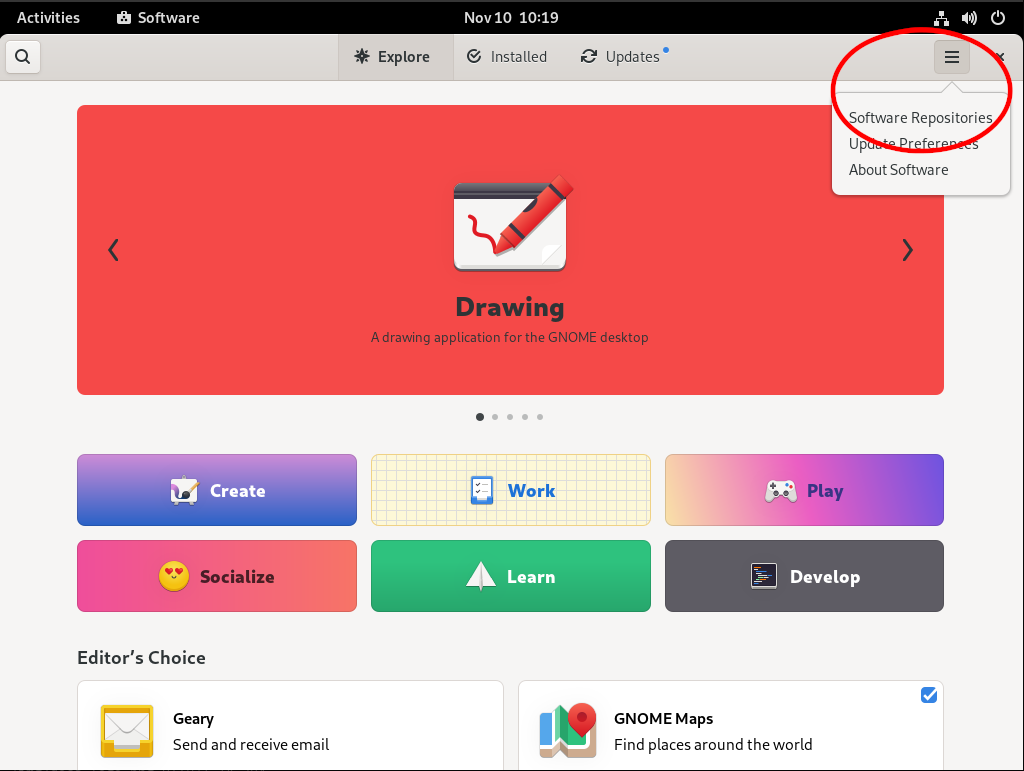 Scroll down to the bottom of the new window till you see "Fedora Third Party Repositories".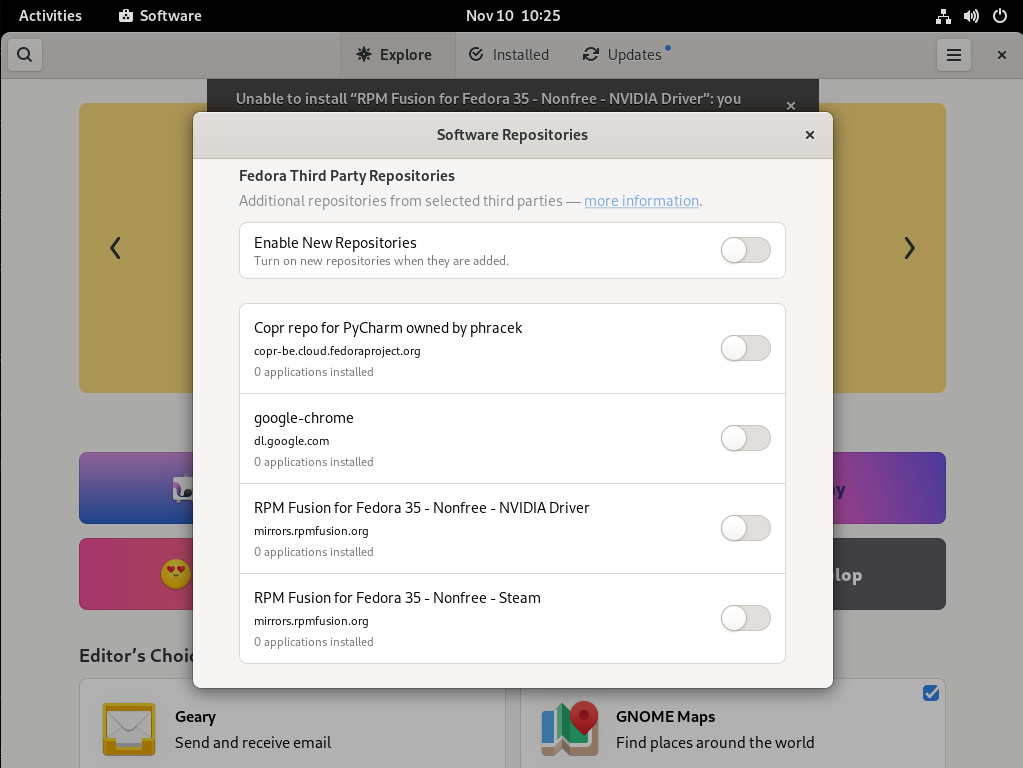 Enable "RPM Fusion for Fedora XX - Nonfree - Steam".

Close the window.

Click on the upper left corner (search icon).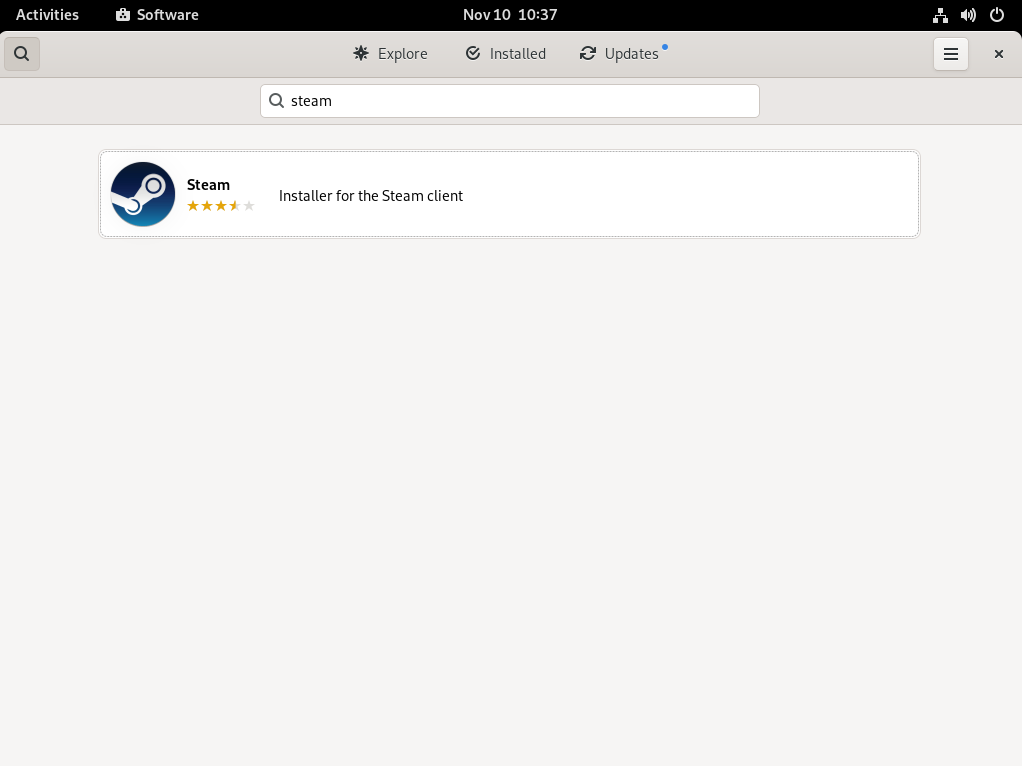 Search for Steam and install it.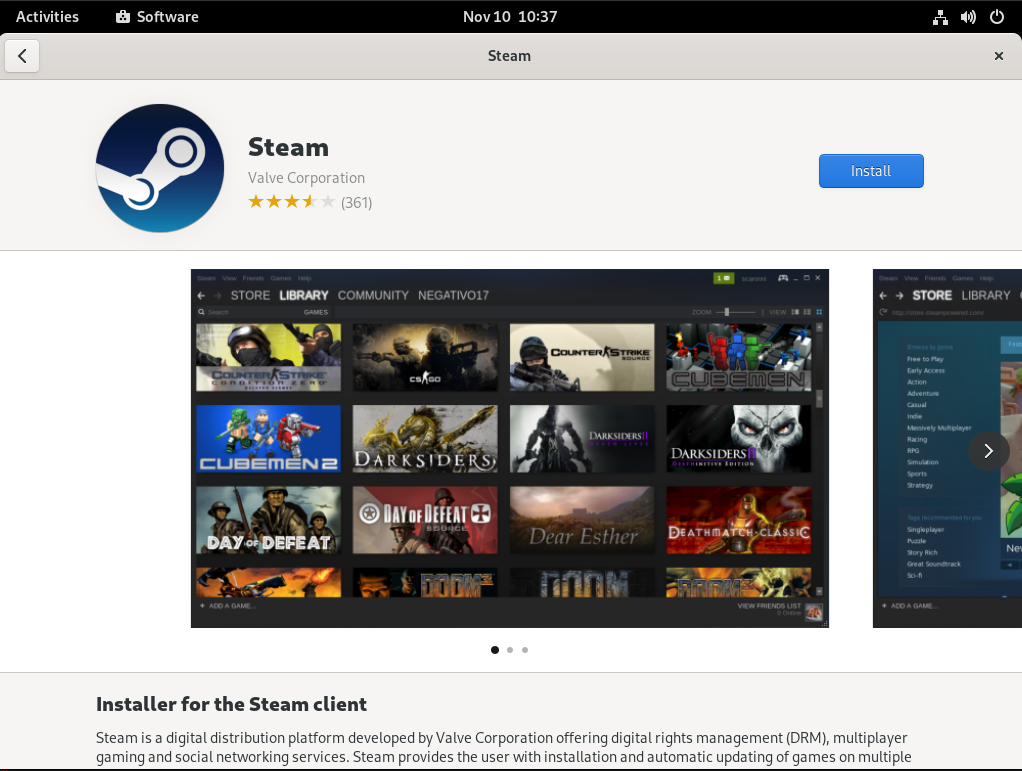 | | |
| --- | --- |
| | Following installation requires you to be online. |
Enable Proton engine
Open Steam and click Steam on the menu bar (upper left corner) and click Settings.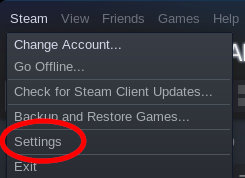 Click Steam Play.

Check Enable Steam Play for supported titles.

Check Enable Steam Play for all other titles and select the Proton version you installed.

Press OK
Once Steam restarts all games in your Steam Library should be available to install and play.
Next steps
Install available title from the Library menu and play it.
| | |
| --- | --- |
| | It is recommended that games are checked on Proton games. This will give an idea of how well a game might run under Steam on Fedora. |